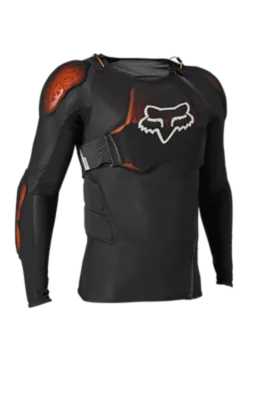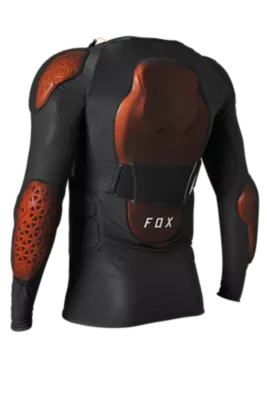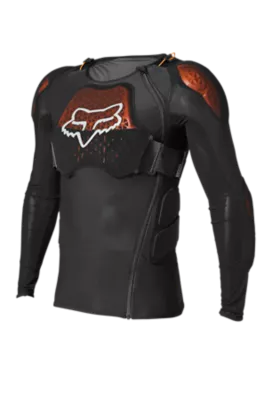 Baseframe Pro D3O® Chest Guard Jacket
Thank you, we will email you when the item is in stock.
Impact absorbing D3O® armor provides CE-level coverage while conforming to your body for a full range of motion in high and low temperature conditions
CE EN1621-1 level 1 elbow, shoulder, and chest protectors
CE EN1621-2 level 2 central back protector with removable insert to comfortably fit a neck brace
D3O® impact protection in a breathable jacket
Get ultimate peace of mind when you dial up your impact protection with the Baseframe Pro D3O® Jacket. This armor soaks up impacts and conforms to your body, giving you protection against those sudden knocks while also allowing for full range of motion in high or low temperature conditions.
With a fit second to none and featuring level 1 elbow, shoulder, and chest protectors, with a level 2 back protector, this jacket features spacer mesh under the back and chest guard for enhanced comfort and breathability. Should they get sweaty, armor inserts can be removed for easy washing. Absorb those impacts and get the CE-level coverage D3O® armor is known for.
Impact absorbing D3O® armor provides CE-level coverage while conforming to your body for a full range of motion in high and low temperature conditions
CE EN1621-1 level 1 elbow, shoulder, and chest protectors
CE EN1621-2 level 2 central back protector with removable insert to comfortably fit a neck brace
Articulated YKK front zipper and elastic adjustment straps for secure fit
Moisture wicking, breathable, form fitting stretch main body fabric
Strategically placed open stretch mesh for ventilation
Spacer mesh positioned under chest and back guards for increased comfortability and breathability
All armor inserts are removable for easy washing
Note: No technology or product can fully prevent the risk of injury or death