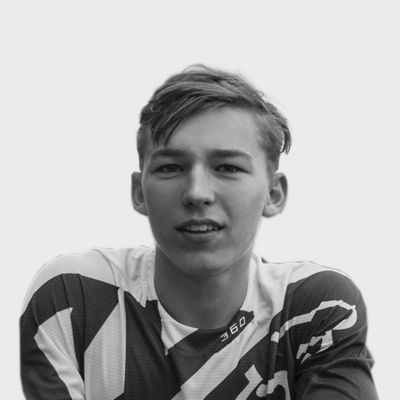 Austin Forkner started his racing motocross career in 2003 at the age of five. In his first year racing, he won the Show-Me Fall Series. Later on, he continued racing in his home state until 2005, when he entered his first amateur national event at Ponca City, finishing top 10 in either 50cc 7-8 classes. Racing and being competitive "runs" in Austin's veins. His father is a smooth motocross rider, and his mother is a barrel racer on horses, making it only natural for them to support Austin. His parents were Austin's primary support through 2010. In that same year, Austin was the only youth rider to win TWO National Titles at Loretta's. Since his first AMA National title at Loretta's, Austin has been on the Kawasaki Team Green bikes as a factory supported rider. In 2015, Austin set his sights on the pro ranks and made a plan on how he would transition to professional racing. He made his last performance as an amateur racer at the Loretta Lynn National Championships in August 2015 with 2 victories. Then he started working on his pro program. In September, in his first pro race, he finished 4th behind 3 seasoned veterans of the sport. In January he raced 2 Arenacross races winning the second one in Greensboro. Austin wrapped up his amateur career with wins at Daytona and Freestone.
Read more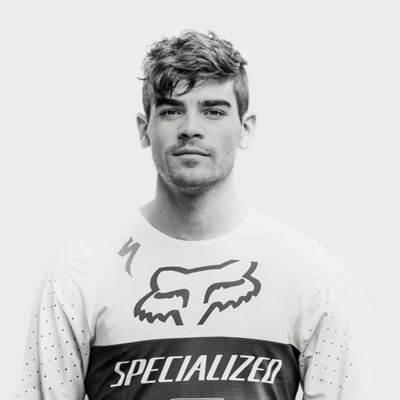 Loïc Bruni
WORLD CHAMPION
Loic was born in the south of France - French Riviera. Always happy, easy on the bike, Loic started to race in XC, DH and Trial. Training on famous home trails like Peille or Cap d'Ail, Loic signed his first contract for his first year as a Junior. He joined Sam Blenkinsop, his idol, and started to improve his speed and his race approach with him.

Better food, thinking about recovery, off time, and working with his best friend and Mechanic Jack Roure, Loic reached the Elite podium during his 2nd year as a Junior, in Windham USA. He became the World Champion in 2015, and after that he won his first World Cup stage in 2016, Cairns - Autralia.
Read more
NEWS
Victory at the Montreal Supercross! | 17/09/2019
Victory at the Montreal Supercross!
Dylan Wright earns his first 250cc Montreal Supercross Victory!
The marquee Montreal Supercross returned to the Olympic Stadium for the 2019 showing. In conjunction with the Rockstar Energy Triple Crown Championship, the MTL SX is also the opening round of the SX Tour portion of the Triple Crown Series. Hot off his MX Tour Championship in August, and his previous AX Tour Championship in April, Dylan Wright is the man on top right now. We caught up with Dylan after he earned his first 250cc Montreal Supercross victory.
Race day strategy / consistency:
"Tonight was just about riding mellow, staying safe, and staying on the bike…somewhat (laughs), and not crashing too hard. I mean, that's just kind of what I've been doing all year and it's helped me win. I really would have liked to win a moto tonight because I felt like that second moto was mine but we're still stoked to get the Overall tonight."
Starts / Crash in Moto 1 start:
"I definitely wasn't thinking that I had a chance (for the overall) when I was laying down in the first turn. The first turn was tricky, it was hard packed and guys were going for it, so it was tough and a lot of us fell there tonight. I knew I just had to get through there, so for the second moto I lined up further outside to play it safer and I still just made it through…"
Moto 2 race battle / Track Conditions / Contention for the Overall Victory:
"I felt good, I tried to make something happen on Luke (Renzland) then I came out of a turn and saw a down rider and I got cross rutted off the lip and thought 'oh no, this ain't going good' and it kind of just messed me up mentally from then on so I knew it wasn't smart to keep pushing. The track was gnarly after the quads and stuff so it wasn't ideal to over-ride it and I was just thinking about getting out of here healthy and moving on to the next round - I honestly wasn't even thinking that I had the overall!"
250cc Results;
1st – Dylan Wright (5-2)
2nd – Luke Renzland (9-1)
3rd – Mathias Jorgenson (6-4)
Read more
Super Bruni Champion in Mont Sainte-Anne! | 02/09/2019
Loic Bruni summited the top of the downhill mountain biking world as he led from start to finish and took home yet another rainbow jersey. This amazing performance puts him in rarified air as only the second rider to have won four World Championships. On top of that, he is only the second rider to have ever won three Downhill World Championships in a row - the first to do it in nearly two decades! The action on the legendary track at Mont Sainte-Anne was intense; each of the last five riders set a new, fastest time of the day! Loic was last to go thanks to his position as the current World Champion, and he showed once again how he thrives under pressure by setting the fastest time on three of the four segments to win by just over a half-second. After celebrating his amazing performance, Loic will turn his attention to the final World Cup race of the season next week in Snowshoe, West Virginia. Loic currently holds first place for the overall title and can become one of only a handful of riders to win both titles in one season! Stay tuned for more info and congrats to Loic on his incredible performance!
For raceday UCI Downhill coverage, follow Fox Racing on Instagram @foxmtb
Read more
Fox Racing Canada
Fox has maintained its position as the innovation leader in the MX industry by designing and producing motocross gear and apparel for the worlds best riders. Building off this athlete-driven design philosophy, the company has expanded its activity and products into MTB, BMX, and rounding off the design innovation to moto-inspired lifestyle apparel for men, women and youth.