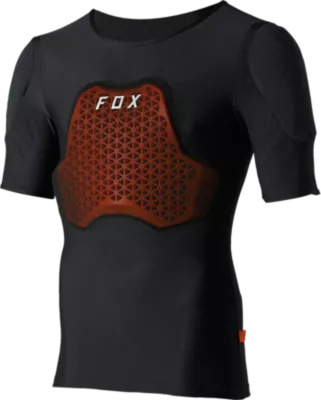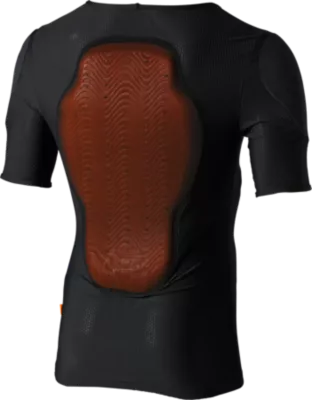 Baseframe Pro Chest Guard
Thank you, we will email you when the item is in stock.
Exceeds EN1621-1 level 1 back certification including high and low temperature conditions
Removable CE certified D3O® Viper™ back insert features world leading impact protection technology
Large perforation and flex grooves in the back foam contours and flexes with rider movement
EN1621-1 Level 1 D3O® shoulder inserts for additional protection
Body heat activates (softens) the polymer to conform to body
Moisture wicking, open stretch mesh for breathability
Low-profile baselayer guard with D3O® impact protection
The Baseframe Pro Short Sleeve D3O® is a breathable baselayer with built in guards on the shoulder. It's designed to be worn under your jersey for low-profile coverage. It includes a removeable back insert, increasing your impact protection, while the fabric wicks away sweat as you ride and keeps you cool.
The Baseframe Pro will fit snug and secure—the polymer softens to conform to your body as it is warmed by your own heat—offering minimal restrictions and maximum benefit. The more you ride, the better it feels
Exceeds EN1621-1 level 1 back certification including high and low temperature conditions
Removable CE certified D3O® Viper™ back insert features world leading impact protection technology
Large perforation and flex grooves in the back foam contours and flexes with rider movement
EN1621-1 Level 1 D3O® shoulder inserts for additional protection
Body heat activates (softens) the polymer to conform to body
Moisture wicking, open stretch mesh for breathability
Certifications
Exceeds EN1621-1 level 1 back certification
EN1621-1 level 1 shoulder inserts for additional protection
Note: No technology or product can fully prevent the risk of injury or death